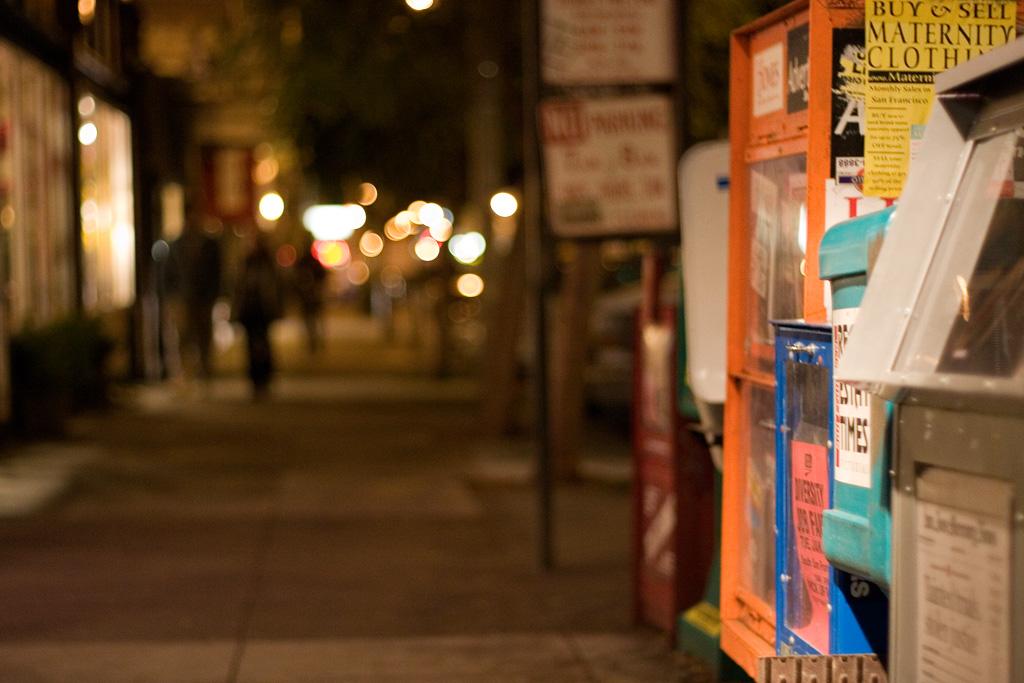 tiny small medium large original
[back]
Sidewalk
The colorful newspaper dispensers caught my eye on the way back from dinner. The first shot I got turned out poorly, so I returned for this one after we had already walked several blocks. Of course everyone had to wait for me, but I'm glad I got the shot.
This work is licensed under a
Creative CommonsAttribution-NonCommercial-ShareAlike2.5 License
.