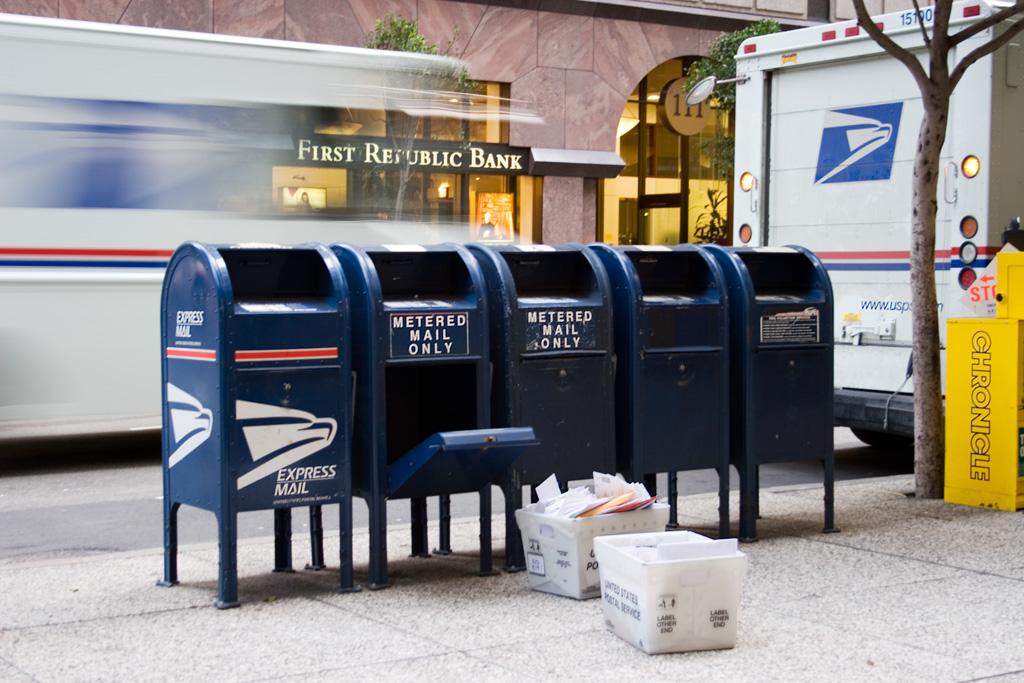 tiny small medium large original
[back]
Delivery
Taken down the street from the Post St. post office, I whipped out the camera to catch a shot of the temporarily abandoned mail bins and happened to get a moving mail truck in the background. I wish I could say otherwise, but this was pure luck.
This work is licensed under a
Creative CommonsAttribution-NonCommercial-ShareAlike2.5 License
.